CHARLES called THE BAD, king of Navarre, count of Evreux, claimant to the throne of France" :
The first complete biography of Charles II of Navarre (in french)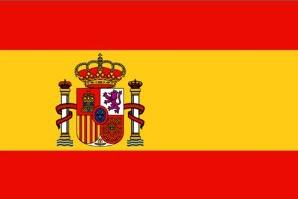 * Sorry but the other pages of this site are in French (some of them are in Spanish).

The book « Charles dit le Mauvais, roi de Navarre, comte d'Evreux, prétendant au trône de France » (Charles called the Bad, king of Navarre, count of Evreux, claimant to the throne of France) by Bruno Ramirez de Palacios, published in 2015, is the first complete biography (in french) of Charles II of Navarre, known as "the Bad".

Paradoxically, depending on its authors, the previous biographies only treated some of the french aspects of his life (biographies by Secousse, Meyer, Pietri, Plaisse) or his spanish affairs (Moret, Yanguas), while the synthesis of the archives on both sides of the Pyrenees was difficult to realize. This time, the author establishes the complete portrait of this king, with the overlaps between his french and spanish policies.

The text is the fruit of a meticulous work of analysis and cross-checking of the medieval sources, chronicles and archives, from France, Navarre, Castille, Aragon and England, including the impressive corpus of Archivo General de Navarra in Pamplona. To facilitate the reading of the biography, the relation of Charles II's life has been made in a chronological order and not organized by themes. The objective has been to remain as close as possible to the historical reality, by disregarding the opinions stated for several centuries in the controversies about this king.
Summary :
- King at 17 years
- Flowers of lily on all sides
- Entrance
- Control of the Navarre (1350-1351)
- In France, with the family (1321-1353)
- The rupture (1354-1356)
- The kings of Navarre and France in jail (1356)
- After Poitiers (1356-1357)
- Escape and return to the stage (1357-1358)
- Charles II captain of Paris (1358)
- Franco-navarrese conflict (1358-1359)
- A precarious peace (1361-1362)
- The Iberian scene : war in Aragon (1362-1364)
- Franco-navarrese war of 1364
- After Cocherel (1364-1366)
- The war of Castille (1364-1369)
- The surf between France and England (1369-1371)
- The appeasing (1371-1377)
- Collapse in France (1377-1378)
- Navarre in danger (1378-1379)
- The retreat (1378-1381)
- Life in Navarre (1380-1386)
- Last act
- Balance-sheet and heritage


Text with many family trees, portraits, schemes, geographical maps and other illustrations.

ISBN 978-2-9540585-3-5

Publication january 2015
(2nd edition may 2015)

530 pages

15x21 cm

Public price including taxes : 32

€


The book can be bought through the following links :


Extracts of the book :
You can visualize some passages of the book by clicking on the links below :

Extract 1 : The plan for partition of France between England and Navarre (1354-1355).

Extract 2 : The simulated war of Louis of Navarre against Aragon (1363-1364).

Extract 3 : Charles II and the jewish and moslem minorities.
Index of names of people of the book :
The link below gives access to the index of people, being almost of them contemporaries of Charles II mentioned in the medieval archives or chronicles.

The following links give access to the indexes of places mentioned in the biography.

The following link give access to the index of the treaties of peace mentioned in the biography.

Index of the treaties of peace





Copyright Bruno Ramirez de Palacios 2014-2017 - All rights reserved

Toute reproduction intégrale ou partielle des pages de ce site faite par quelque procédé que ce soit, sans le consentement de l'auteur ou de ses ayants droit ou ayants cause est illicite (art. L.122-4 du Code de la Propriété Intellectuelle) et constitue une contrefaçon sanctionnée par les articles L. 335-2 et suivants.

<! Copyright Bruno Ramirez >